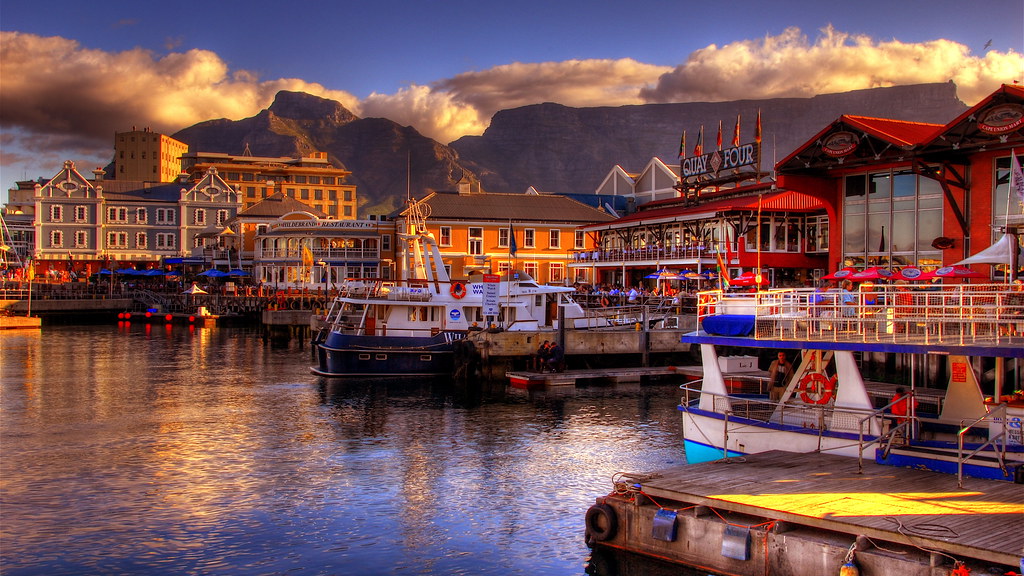 Safety tips for travelers Visiting Cape Town and other parts of South Africa
Cape Town is a major, modern cosmopolitan South African city. As such, we would advise you to exercise the same level of vigilance you would exercise when visiting any major city in the world.
This includes following basic safety practices such as keeping emergency numbers on hand, avoiding carrying large sums of cash, and keeping your valuables safe.
For the overwhelming majority of the 1,7 million foreign visitors to the Western Cape in 2018, a visit to Cape Town and the Western Cape was a positive, memorable experience. The destination is frequently cited as among the world's best holiday destinations and has a high return visitor rate.
To ensure a pleasurable trip, Safety tips for a few safety reminders.
South Africa
Cape Town, the oldest urban area in South Africa, was developed due to a mishap. Indeed, in 1647, the Harlem, a vessel, which belonged to the Dutch East India Company, was wrecked in Table Bay. The unfortunate crew had to wait for one year before being rescued. It is during this time laps that the idea of a permanent settlement took shape in the Dutch East India Company directors' minds.
The task of building a supply station for Dutch ships sailing to East Africa, India, and the Far East for trade, exploration and colonization purposes, fell on Jan van Riebeeck. His arrival on April 6th 1652 coincides with the Dutch Cape Colony establishment, the very first permanent European settlement in South Africa.
Cape Town quickly outgrew its original purpose at the Castle of Good Hope, becoming the economic and cultural hub of the entire Cape Colony. Until the Witwatersrand Gold Rush, which led to the amazing development of Johannesburg, Cape Town was the largest city in South Africa.
There is nowhere quite like Cape Town; a melting pot of cultures, cuisines and landscapes, situated on the ocean and crowned by the magnificent Table Mountain National Park. Cape Town is not only the oldest city in South Africa, it is also one of South Africa's most historically important cities. It was there, in the very heart of the Mother City, where the first European colonists set foot in South Africa – which also marked the beginning of the South African slave trade. 
Years later, Cape Town became home to, perhaps, the world's most famous political prisoner – Nelson Mandela – who was held on the tiny Robben Island, in Table Bay, as many other political prisoners of the apartheid government. Robben Island was declared a World Heritage Site in 1999 and the prison is now a museum and can be visited all year round.
One can never be bored in Cape Town. Table Mountain offers some of the best climbing in the world, right in the city. Surfing is fantastic, as for diving, it is cold but totally worth it. Biking, kayaking and, with some chance, penguin and whale watching are some of the fun must-do activities in the region.
After years off of the international scene, Cape Town has again earned top honors in the world of tourism in 2019. Indeed, the Mother City was named Best Destination in Africa at the World Tourism Awards
Restaurants in Cape Town
We have made a list of restaurants to help you if needed. Cape Town Restaurants
Cape Town  Airport – Cape Town International Airport is located approximately 20 kilometers away from the city center and features high-tech processing, high international security standards, world-class duty-free shopping, a number of fast casual dining restaurants and all the regular amenities such as mobile phone kiosks and forex exchange outlets www.capetown-airport.co.za.
Cape Town is on the South Africa Standard Time (SAST), GMT +2 hours. There is no daylight-saving time.
South Africa's official currency is the South African rand (ZAR). When traveling in South Africa, it is smart to carry both ZAR and US dollars. While many shops and restaurants will accept credit cards, merchants at small, local markets may only accept cash — typically in ZAR.
Health and Medical Services
Medical facilities in Cape Town are world-class. There is an excellent network of both state and private hospitals. Adults do not need any specific vaccines to enter the country, unless travelling from a yellow-fever endemic area (the Africa and South America yellow fever belt), in which case certification will be needed to prove inoculation status when arriving in the country.
Tap water is drinkable across the whole city. However, buying drinking water is recommended, due to severe drought and enforced water restrictions. 
Although there are 11 official languages in South Africa including Afrikaans and Xhosa, English is widely used throughout the country, especially within the tourism industry.
Most of the country has warm sunny days, and cool nights. Cape Town has a Mediterranean-style climate: wet and cool winters with dry and warm summers. Cape Town is also known for its four seasons in one day, therefore a raincoat would not go amiss. The annual average temperature in Cape Town is 17 degrees. Average temperature in June: max 20° – min. 12°. Average days of rain in June: 10 days.
In South Africa, the power sockets are of types D, M and N (three round pin plug). The standard voltage is 230 V and the standard frequency is 50 Hz. Adaptors can be bought from all good travel and department stores. See www.power-plugs-sockets.com/south-africa, for more information. 
Please note that visitors who wish to travel to South Africa must have a passport that is valid for at least 30 days after their intended return date from South Africa. 
It's important to note that non-South African passport holders must have at least 1 completely unused visa page for entry or departure endorsements by South African Immigration Service in their passport.

ENTRY REGULATIONS AND VISA APPLICATION
Requirements for visitor's visas differ from country to country. The current list of countries exempt from visa applications to enter South Africa can be found here:  www.dha.gov.za/index.php/immigration-services/exempt-countries. 
Those needing a visa should inquire at their nearest South African mission or consulate abroad or any office of the South African Department of Home Affairs in the applicant's country of residence to see whether they require a visa to enter the country.
Please note that only finalised participants will be able to request an invitation letter from ISF.
Passport information – Visitors that come to South Africa must have a valid passport for at least 30 days after their intended return date from South Africa. They must have also at least 1 completely unused visa page for entry the county. 
Transfers from/to the airport
There is no transfer organized from ISF but we have taxi company with who we are working, where you can directly make your arrangement. Please find below the details:
JARAT
This is a Vito passenger carrier – luxury elements to the car – this is chauffeur service who are based at the airport. there is somebody meeting you at the desk and walking with you over the driver.
The rate is R1130 for 1 – 5 people in the van
For booking purposes: info@jarattours.co.za please add the conference code in your request: CH707 or ISFW
Touch Down Taxi
This is not a luxury car but a microbus style, you will have to walk to the pick-up point. A good and safe service.
Airport shuttle buses are also available www.airportshuttlecapetown.co.za.
Minibus taxi: minibus taxis can be found on main roads and hubs like on the Cape Town Railway Station roof and at taxi ranks in the suburbs and townships. Fares are affordable and it is easy getting on and off the bus.
Bus: Cape Town has several private bus companies and commuter bus services, as well as the City Sightseeing bus. The City Sightseeing bus is an awesome way to see the city at your own pace as you jump on and off at your leisure. The MyCiti bus is another quick and easy way to get around the city and surroundings.