Sunday, 26 May
Monday, 27 May
Tuesday,28 May
Wednesday, 29 May
Sunday, 26 May
|   |   | Sunday, 26 May | Venue | Location | Level |
| --- | --- | --- | --- | --- | --- |
| 06:30 | 17:30 | Golf Tournament |   | Broekpolder Golfclub |   |
| 11:00 | 18:00 | Registration | TBC | TBC | ground floor |
| 19:00 | 22:00 | President dinner (invitation only) | External place |   |   |
|   |   |   |   |   |   |
|   |   |   |   |   |   |
|   |   |   |   |   |   |
|   |   |   |   |   |   |
|   |   |   |   |   |   |
|   |   |   |   |   |   |
|   |   |   |   |   |   |
Monday, 27 May
Tuesday,28 May
Wednesday, 29 May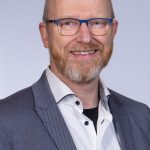 Channel World Seed 

Chanel World Seed is ISF's own live broadcast platform with a studio set in the Congress venue. It will air content to both the onsite attendees (exhibition area) and the virtual audience. 
As a sponsor, you can book a 30-minute time slot on our programming schedule to broadcast your own content such as live interviews, product promotions, panel discussions on specific topics, and other content. 
Contact ISF Secretariat to have more information: infowsc@worldseed.org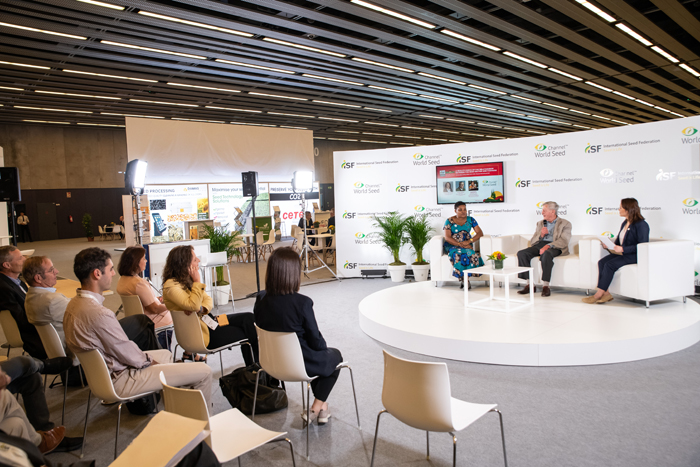 Get involved! Join the fun!
The golf tournament will be held on Sunday, 26 May 2024
The program will be shared at a later stage.
If you have always been 'afraid' of joining the Golf Tournament, this year you will be able to enjoy the sport whether you are an amateur or a pro. If you sign up to our Golf Clinics, you will receive a series of golf lessons and discover more about this activity. The basic package consists of a green fee, lunch and transport. Clubs, caddies or anything else related to this fantastic sport can be rented or bought on-site according to your needs.
Prizes
Incotec will provide a cash prize that the winning team can donate to their favorite charity. In addition, there will be prizes for hole-in-one, closest to the pin and longest drive.
Registration
Register for ISF World Seed Congress 2024 Golf Tournament or Golf Clinics upon submitting your registration for the Congress. Please indicate your handicap by emailing our Core PCO K.I.T. Group GmbH at isfwsc@kit-group.org after submission of your Congress registration request.
Price for registered golfer is EUR 310 including green fees, transportation, and lunch.
A limited number of golf clubs can be rented as follows:
– Golf club rental – Full set standard RH – Lady EUR 50
– Golf club rental – Full set standard LH – Lady EUR 50
– Golf club rental – Full set standard RH EUR 50
– Golf club rental – Full set standard LH EUR 50
– Golf cart rental EUR 50
– Golf trolley rental EUR 15
Deadline:
For registering to the Golf Tournament is starting the 4 December 2023 (same as the registration process)
Cancellation Policy
For information on cancellation requests and refunds, refer to the Cancellations section.
Location
The golf Tournament will take place at Broekpolder Golfclub
The 2023 Golf Tournament is generously sponsored by:
Accompanying Persons Program
Welcome to Rotterdam, a city that seamlessly blends modern innovation with historical charm. As you embark on your journey through this captivating destination, prepare to be enchanted by its iconic skyline, bustling harbor, and vibrant cultural scene. 
From its cutting-edge architecture to its rich maritime heritage, Rotterdam offers a tapestry of experiences that cater to every traveler's interests. Join us as we explore the hidden gems, savor the culinary delights, and immerse ourselves in the diverse neighborhoods that make Rotterdam a true gem in the heart of the Netherlands. Whether you're an art aficionado, a food enthusiast, a history buff, or simply seeking adventure, Rotterdam promises an unforgettable expedition that will leave you with cherished memories and a longing to return. So, gear up to uncover the treasures of Rotterdam and let the journey begin!
We are pleased to present the program that has been designed for Accompanying Person. All tours include transfers, lunch, entrances, guides, gratuity, and drinks allowance during lunch. 
More information will come at a later stage!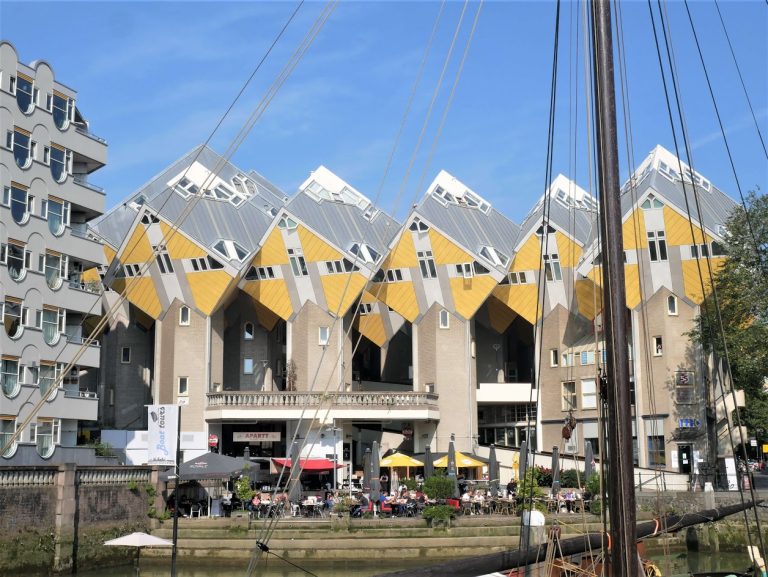 An ideal place for business !
The ISF World Seed Congress 2024 will provide many opportunities to conduct business in small or large group settings.
From the Trading Floor to the Exhibition area and Private Meeting Rooms, delegates will find exceptional meeting facilities that meet their needs.
During the annual ISF World Seed Congress, ISF organizes panel discussion on ISF key topics. These meetings are open to all ISF members and provide the participants with an update of what has been done over the past years.
These meetings also serve to set the positions that ISF will be taking in its outreach efforts to external stakeholders. Should you wish to make your voice heard, these would be the meetings to go to.
Rotterdam Ahoy is a large, multi-purpose event complex located in Rotterdam, Netherlands. It is one of the most prominent venues in the country, known for hosting a wide variety of events, including concerts, conferences, sports competitions, trade shows, and exhibitions.
Rotterdam Ahoy is conveniently located and easily accessible, with good transportation connections.
The architecture of Rotterdam Ahoy is characterized by its modern and versatile design. The complex consists of several interconnected buildings that serve different purposes. The section of the Ahoy Convention Centre offers extensive conference and exhibition facilities, making it a popular choice for business gatherings, trade shows, and exhibitions. It has various meeting rooms and halls of different sizes, equipped with modern technology and amenities.
Rotterdam Ahoy has undergone various renovations and expansions to modernize its facilities and keep up with the demands of hosting large events. These developments have helped maintain its status as a premier event destination.
Venue address:
Internet
Complimentary Wi-Fi will be available for all participants throughout the Congress venue.