Saturday, 3 June
Sunday, 4 June
Monday, 5 June
Tuesday, 6 June
Wednesday, 7 June
Thursday, 8 June
Saturday, 3 June
|   |   | Saturday, 3 June | Venue | Location | Level |
| --- | --- | --- | --- | --- | --- |
|   |   | The program will be available at a later stage |   |   |   |
|   |   |   |   |   |   |
|   |   |   |   |   |   |
|   |   |   |   |   |   |
|   |   |   |   |   |   |
|   |   |   |   |   |   |
|   |   |   |   |   |   |
|   |   |   |   |   |   |
|   |   |   |   |   |   |
|   |   |   |   |   |   |
Sunday, 4 June
Monday, 5 June
Tuesday, 6 June
Wednesday, 7 June
Thursday, 8 June
Get involved! Join the fun!
The golf tournament will be held on Sunday, 6 June 2023
The program will be shared at a later stage.
If you have always been 'afraid' of joining the Golf Tournament, this year you will be able to enjoy the sport whether you are an amateur or a pro. If you sign up to our Golf Clinics, you will receive a series of golf lessons and discover more about this activity. The basic package consists of a green fee, lunch and transport. Clubs, caddies or anything else related to this fantastic sport can be rented or bought on-site according to your needs.
Prizes
Incotec will provide cash prizes to the top male and top female golfers. These will be donated to the winner's favorite charity. In addition, there will be prizes for hole-in-one, closest to the pin and longest drive.
Registration
Register for ISF World Seed Congress 2022 Golf Tournament or Golf Clinics upon submitting your registration for the Congress. Please indicate your handicap by emailing our Core PCO K.I.T. Group GmbH at isfwsc@kit-group.org after submission of your Congress registration request.
Price for registered golfer is EUR TBC including green fees, transportation, and lunch.
A limited number of golf clubs can be rented as follows:
– Golf club rental – Full set standard RH – Lady
– Golf club rental – Full set standard LH – Lady
– Golf club rental – Full set standard RH
– Golf club rental – Full set standard LH
– Golf cart rental
– Golf trolley rental
Cancellation Policy
For information on cancellation requests and refunds, refer to the Cancellations section.
Location
The golf Tournament will take place at DeZalze Golf Estate
The 2023 Golf Tournament is generously sponsored by:
Accompanying Persons Program
We are pleased to present the program that has been designed for Accompanying Person. More information will come at a later stage.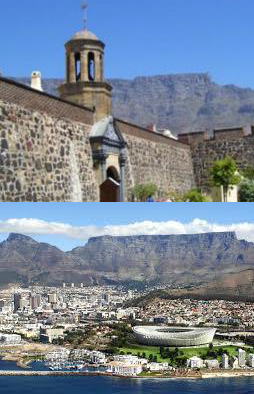 Half day tour
Description: TBA
Timing: TBA
Lunch: included
Peninsula tour - Cape of Good Hope - Cape Point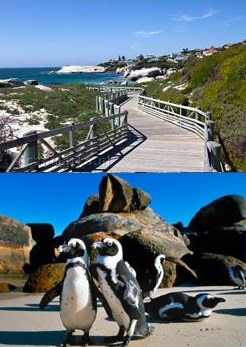 Full day tour
Description: TBA
Timing: TBA
Lunch: included
Cultural Cooking tour - Bo Kaap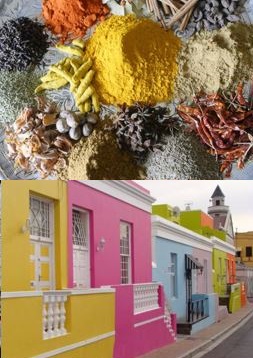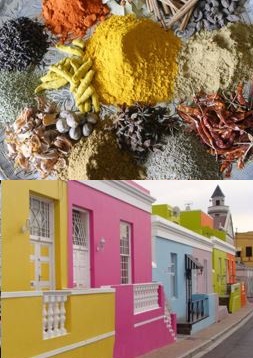 Half day tour
Description: TBA
Timing: TBA
Lunch: included
An ideal place for business !
The ISF World Seed Congress 2023 will provide many opportunities to conduct business in small or large group settings.
From the Trading Floor to the Exhibition area and Private Meeting Rooms, delegates will find exceptional meeting facilities that meet their needs.
During the annual ISF World Seed Congress, ISF organizes panel discussion on ISF key topics. These meetings are open to all ISF members and provide the participants with an update of what has been done over the past years.
These meetings also serve to set the positions that ISF will be taking in its outreach efforts to external stakeholders. Should you wish to make your voice heard, these would be the meetings to go to.
The CTICC prides itself of being a leading convention center on the African continent, which continually settles the benchmarkin terms of global best practice within the meetings and events industry. 
Getting to the CTICC is straight forward as it is located in the business and entertainment hub, where  Cape Town well-established transport systems is at its best. 
Venue address:
Internet
Complimentary Wi-Fi will be available for all participants throughout the Congress venue.
Internet connection kindly sponsored by : TBC
Channel World Seed 

Chanel World Seed is ISF's own live broadcast platform with a studio set in the Congress venue. It will air content to both the onsite attendees (exhibition area) and the virtual audience. 
As a sponsor, you can book a 30-minute time slot on our programming schedule to broadcast your own content such as live interviews, product promotions, panel discussions on specific topics, and other content. 
Contact ISF Secretariat to have more information: infowsc@worldseed.org